How to choose the bride's veil
One of the important decisions of a bride in terms of style, apart from choosing the perfect wedding dress is to choose a veil that it is perfect with all the costumes for that special day. The veil is not mandatory but is a very important accessory to complete your look wedding and make you feel beautiful, elegant and divine. In WeddingHairstyle we tell you how to choose the veil to facilitate your work and above all go great in your marriage bond.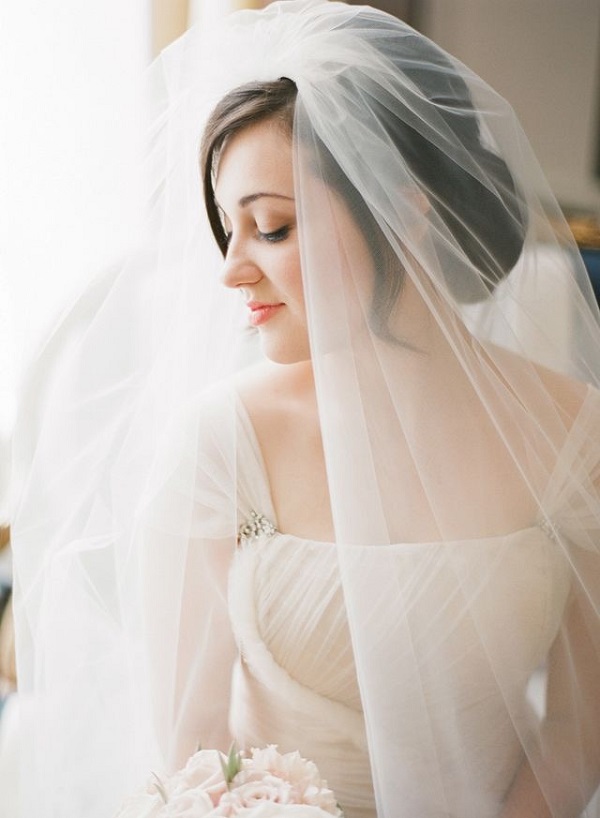 1) Once you have chosen and you've tried your wedding dress is time to get down working with the task of selecting the ideal veil. We will give you some good advice that will facilitate choosing the best complement. If you already have the dress you already have a lot in advance; it's time to ask yourself if you really want or need to have a veil to complete your look wedding because it is not mandatory to wear it. It is a matter of taste and personal style.
2) Other tips to keep in mind to choose the best veil is your type of face and shape of your body…
If your face is round, the perfect is to choose a veil that falls on both sides of your face so that the face becomes sharper.
If the shape of your face is square not wear short veils because it will enhance their shape.
If it is rectangular, you can opt for a veil layers.
If the shape of your face is pear volume you must get on top of the head.
When the face is heart-shaped or triangular will look great with a veil on her head brooch.
If your face is oval or diamond-shaped, you will fit any kind of veil.
Regarding your physique, if you're a tall woman any veil you favor in that case you will have to make sure it goes with your dress. If you are rather short stature do not choose veils because they accentuate. If you are a woman with curves, it is advisable to choose an asymmetric or layered veil.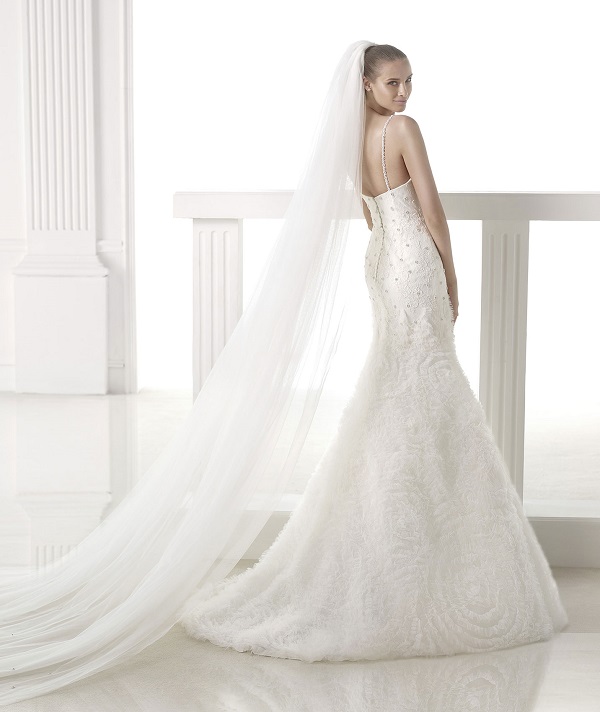 3) To choose the ideal veil, it is important to consider both the hair and makeup. It might even be advisable to you to do some tests to achieve perfect harmony between your face, your hair and veil. You should also consider how the style of your wedding dress; if it is recharged, it is best to opt for a simple veil, without too many frills but if your dress is minimalist and uninviting can choose a much more special veil.
4) Regarding the decision of the dimensions of the veil, it depends on the time you go to use it. If you only going to wear it for the ceremony, then choose a long veil but if you want to take it to the end of the celebration, opt for an elegant short veil for you will go much more comfortable to face all day.
If you are unsure of the type of veil that choose not to have problem try all you see in the bridal shop. Many times just to see you, inspiration arises. When you want to try on veils, always do it in a big mirror where you can see the whole body and from all angles. One last tip, although it seems very clear is that the color of the veil must be identical to the dress.