If you stay blank when choosing your wedding dress would you dare with color?
White wedding is no longer a mandatory. Either an obligation or a tradition you cannot skip. And if yours is the color, if only a touch, you can always opt for a small detail or a gradient that turn your wedding dress into something totally amazing. Check out these brides who put aside the traditional white with an extra touch of color on their wedding day.
Occasionally it is necessary to break the rules of the game and skip the tradition .Leave of white, beige, ivory and all those colors that you do not say anything. Because there is no rule about the color you use on your wedding day. Or if you can use several at once. Why not?
The gradient effect (it is also called Ombre) is a very original option for brides looking for a different result and skips all conventions. The effect is to increase or decrease the hue and intensity of color your choice.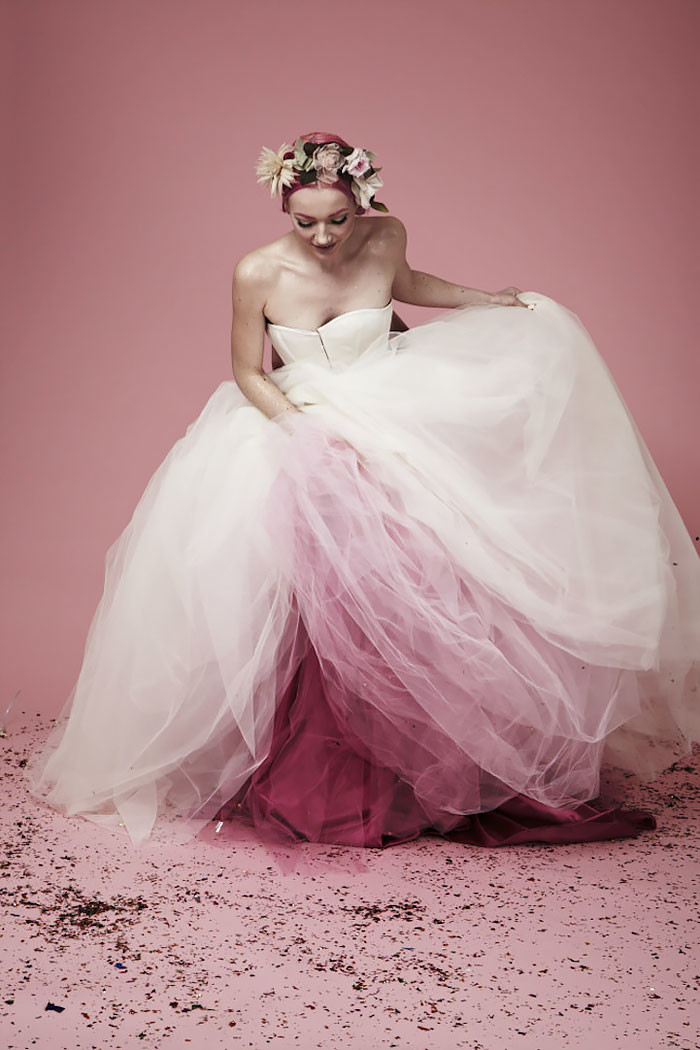 The combination of different shades (and the intensity thereof) in the same dress causes a very special effect and is a way to ensure that the dress is really different. Whether it is a smooth gradient effect, as if it is strong and intense, the result is outstanding.
The white color stands out more when accompanied by a purple with personality, a refreshing turquoise, a funny yellow or pink romantic, do not you think?
If you are crafty, you dare to do it yourself, the network there are millions of tutorials, but more and more likely to buy and with this finish and dazzle with a truly special creation.