Preparing my hair for my wedding day
There are many details to be finalized for a wedding, but certainly one of the most important is the appearance of the bride, and that is not just dress, makeup and hairstyle also play a key role. But not just about choosing a good hairdresser, some advice extras will help you have a perfect hair for the special day, learn how to prepare your hair for your wedding day and look spectacular.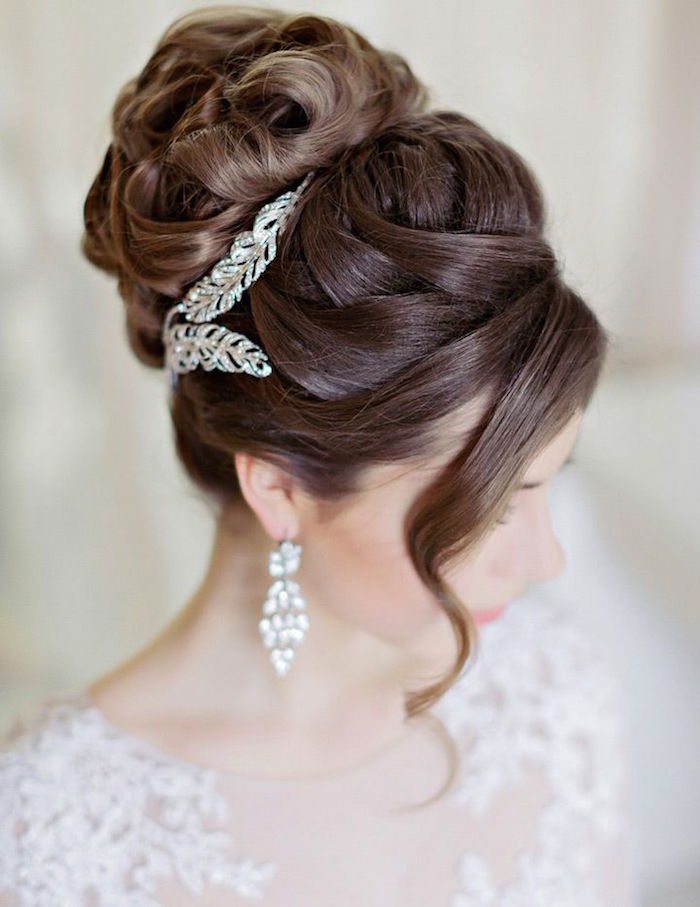 1- If you're letting your hair grow for your wedding do not forget that you must take care to do it healthily, it will not want to reach that day with dull hair and dry ends. Cut it every three months to shape and remove damaged pieces
2- Do not wait until the last minute to change the look. If you want to change the tone of your hair or appearance, in general you should do it early so if the results do not pleasing you have time to change
3- The reflections on the hair are a great option that many brides take into account, but must do so at least two weeks before the wedding so that the color settle and stay with a better appearance, remembers the early days the tone is not always as we want
4- It is important that you increase your hair care, use special products for your hair type and applied once a week moisturizing masks such as avocado, banana and honey or almond oil, they will help you greatly improve your appearance
5- Ask your hairdresser about any additional recommendation I can give you to make your hair look as small as possible on your wedding day and always
6- Do not forget to make one or more tests hairstyle, so you have the guarantee that the look you choose will be the one for you, making you look more beautiful than ever.