How to choose the makeup and hairstyle for my wedding
For many women, perhaps most, their wedding day is one of the most anticipated of his life, so look perfect and beautiful is a must. Not only it is a dress that feels good, or appropriate accessories, but also the look overall, the way that will fix your hair and tones that will present your makeup to make you look perfect, so in WeddingHairStyle we want to give you some key tips to find out how to choose the makeup and hair for your wedding.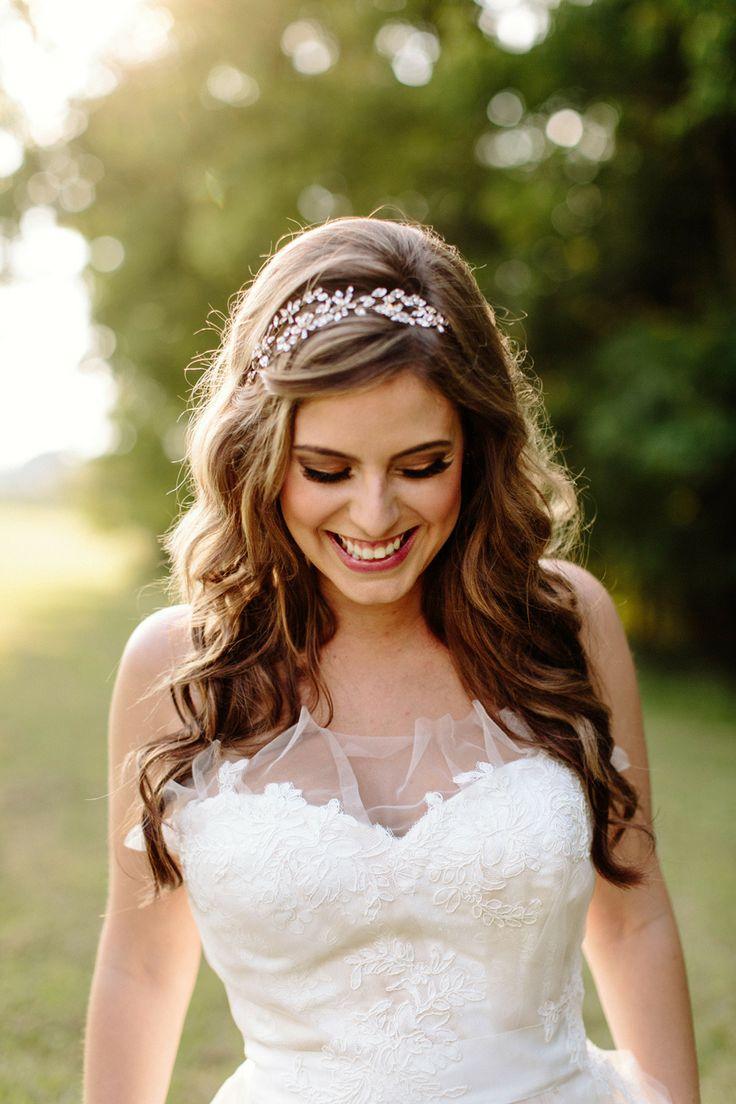 The makeup that you choose for this day should allow highlight all the positive traits of your face in a harmonious and natural way, because as bride will be the center of attention
It is important to remember not opt for a makeup too heavy, the choice of tones must be also very thought, leaning toward those who flatter you best, that reflect your style and personality but without excess.
Makeup should result in a radiant, fresh appearance and full of light that will also allow perfect hold all day. Hence, brides' makeup is professional and special, with products resistant to heat, hustle, photographic lights etc.
If you want to avoid the stress of last minute, discomfort and disagreements then you need to perform one test makeup and hair days before your wedding. Thus, you can choose with your makeup artist and hairdresser look that best suits your features and tastes
When choosing between an up styles, semi collected or loose there are two elements that you should take into account: the type of dress that you will use your wedding and your personal style, both inevitably go hand in hand and are reflected in one another
If you are a more classic bride with traditional tastes one you have chosen a beautiful but conservative dress, surely you will feel comfortable experimenting with a twist hairstyle completely classic style, so do your first tests with this style
If your style is more romantic and all your wedding reflects this, they should opt for hairstyles semi collected with waves and movement that can show that loving thought looking to capture this important day
For brides who are always at the forefront and behind the latest trends, hairstyles collected more experimental come to them like a glove: twisted, modern and innovative touches, an experience that reflects their view fashion
And if you're more of a girlfriend who loves nature and always opt for greener or simple trends, you have to wear my hair in waves, smoothing movement and valiéndote of headdresses of flowers or any other element allowing you to reveal your personality through small details.
Tips
Check magazines and styles and choose those that best suit you so that then try with your makeup artist and hairdresser
The hair and makeup tests are just to define what you feel better and what most pleases you, so do not be afraid to try as many times as necessary until you find the look that makes you happy