Jewelry For The Bride: The 5 Golden Rules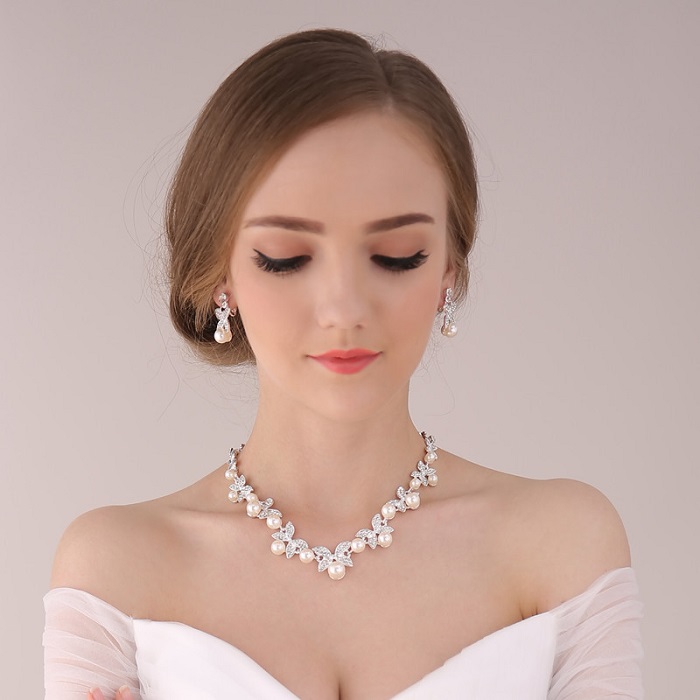 The jewelry is a subject very dear to me already normally; imagine when it comes to jewelry for the bride. And if this year the marriage of my historical childhood friend and I will also be a witness, you know well that you have to remain calm and clarify a bit of things for the good of all, especially the bride!
Involved in the preparations swirl I realized that the jewelry for the bride are likely to overshadow after dress, shoes, makeup, wigs, party, flowers, wedding favors, selection of confetti and honeymoon. Unacceptable, know this. The elegance of a woman, and even more so of a bride, inevitably passes through the jewelry that chooses to wear on her wedding day. You do not want to look like one of those brides to say the least embarrassing with their crowns and rhinestones waterfalls! Exactly.
How to choose the jewelry for the bride, with 5 golden rules to be perfect on the day of your wedding…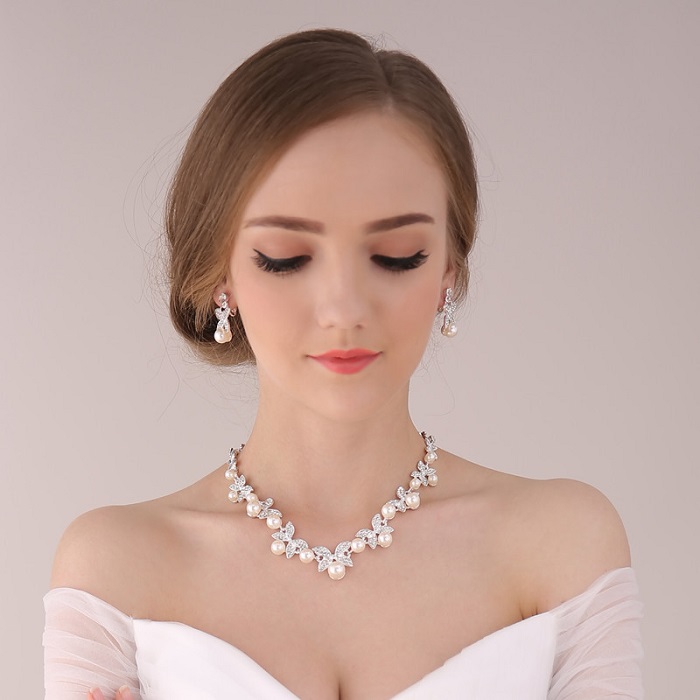 First rule: Jewelry for the bride true
A bride wearing fake trinkets, maybe even studded with rhinestones, is great for an evening at the circus but certainly not for a classy wedding. I would opt for jewelry in gold.
Second rule: Delicate jewelry
A bride who thinks to wear maxi earrings or necklaces flashy must remember that the effect is perfect for the Egyptian museum, but not for the photo album.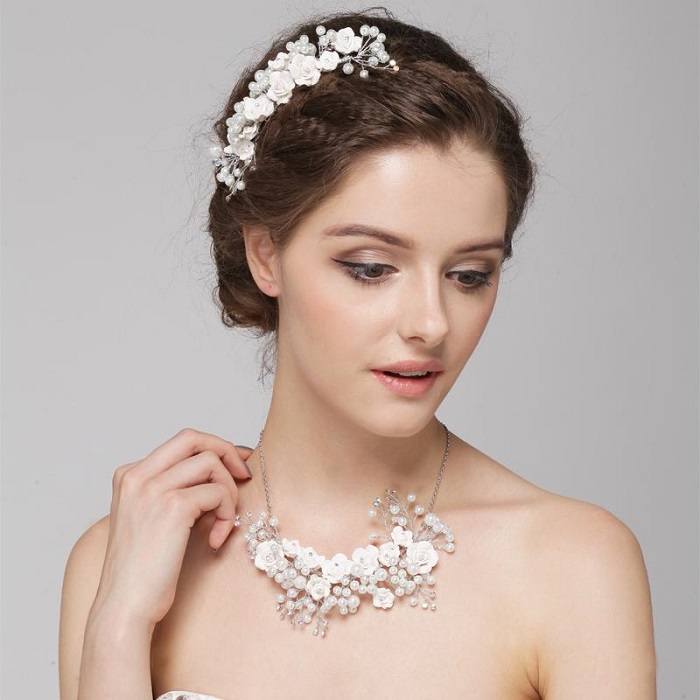 Third rule: Faith must be the only ring
Although it will never depart from your engagement ring, it is not elegant (if not desirable) that a bride wears it on her wedding day, so take the chance to bring back your brilliant former glory for when you wear it again (the day after, quiet!).
On the day of your great yes, it is admitted to your hand only the faith!
Fourth rule: The perfect choices for the bride
They absolutely groundless the old belief that pearls are not wearing your wedding day (or give you) because they symbolize tears: first of all the pearls are very refined and absolutely suitable for this occasion. According to me the tears would be if I had not pearls!
As an alternative to diamonds or pearls, you can choose a jewel with the aquamarine or morganite: the clear and pale pink light blue tones are very chic for your wedding day.
You can opt for a jewel with angel skin coral; even here the light pink shade matched with diamonds is very elegant.
Definitely avoid gemstones in rich colors, than your light-colored suit and would serve as lights. Absolutely out!
Fifth rule: The jewelry, the clothes and hairstyle
To be clear: if you have short hair or gathered bring them you can choose a pair of earrings very simple and delicate because in any case you will notice.
If, however, you lose hair or a thick head of hair, you can opt for a pendant earring so that it is visible, but always with a certain extent!
In the event that your dress is backless, or is very articulate as fabric or as processing, the earrings will be the only jewel on which to bet. At most you can add a bracelet thin (maybe pearls or diamonds) if the dress leaves you the bare arms, but be careful you do not get caught acting within.
However, if you wear a low-cut dress with a very clean and simple design you can wear even a small jewel in the neck. It is a string of pearls, a light, a diamond necklace or a pendant, the goal is always to avoid the effect Madonna of Lourdes.
At this point, you're ready for your big day and, by the way, even if your jewelry will not be super valuable it will still be a time of great joy.